Recently a consumer advocate asked me why the lived expertise of someone in their own life is so undervalued in the decision-making processes that lead to compulsory mental health care. It was a question about health justice partnership, but the question took me right back to my time working with the NSW Mental Health Review Tribunal.
Tribunals play an interesting role in the health justice landscape. Their work spans many of the everyday problems in people's lives that can escalate to crisis if not addressed in a timely and effective way. A tribunal hearing might occur if you are navigating a Guardianship Order and having to demonstrate whether you have the capacity to make decisions about your finances. Or in relation to a compulsory order for mental health care. A tenancy dispute that has escalated and has not been otherwise resolved can go to a tribunal. So too, appealing a social security issue, like a decision by the National Disability Insurance Agency.
Appearing before a tribunal can be a stressful, even harrowing experience. Evidence is presented and may be argued over by health, legal or other experts. The lived expertise of the person in question is often not centred in the process.
The original intent behind tribunals was a space where different forms of expertise could be analysed and used to inform decision-making. But policy changes over time, and budgets cuts that have left inadequate resources for care, support and representation, mean many tribunals are now a highly adversarial experience.
These were the issues explored in a recent conference by the Council of Australasian Tribunals, 'Navigating the sea of health and justice needs in the delivery of Tribunal Services'. From my time working in and researching mental health tribunal decision-making, the opportunity to introduce the principles of a health justice approach to this environment was too good to miss.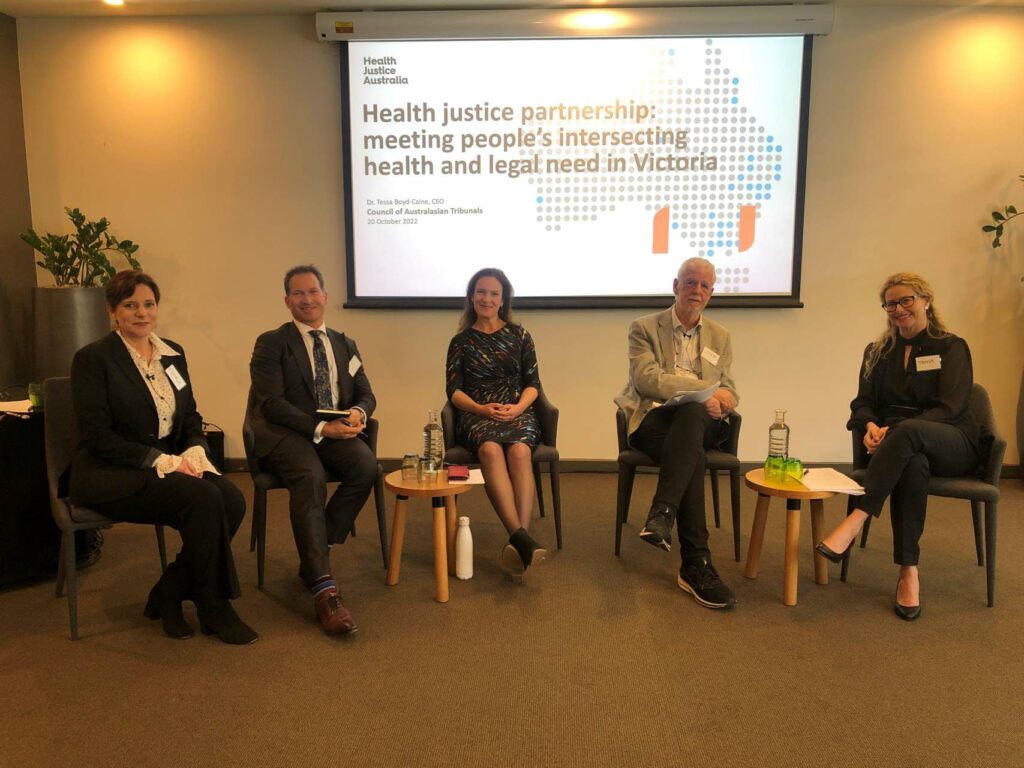 There are so many ways that a health justice approach could improve not just the experience of tribunal processes but the outcomes they achieve. Where the sequencing of health care, legal assistance and other support move beyond immediate crisis response towards achieving sustained outcomes. Where moving from an adversarial system to one of collaboration can build capability across health, legal and community service practitioners and administrators. Where the data that is routinely collected by tribunals can be put to the service of outcomes measurement, helping people coming through the tribunal system and those working within it to monitor and assess the impact of hearings on people's lives.
The promise of a health justice approach in Australia's tribunal systems is not just a move away from adversarial processes but a much more significant improvement in health justice outcomes through the work of tribunals. I can't wait to see how the health justice agenda develops across Australasia's tribunals.